Table of Contents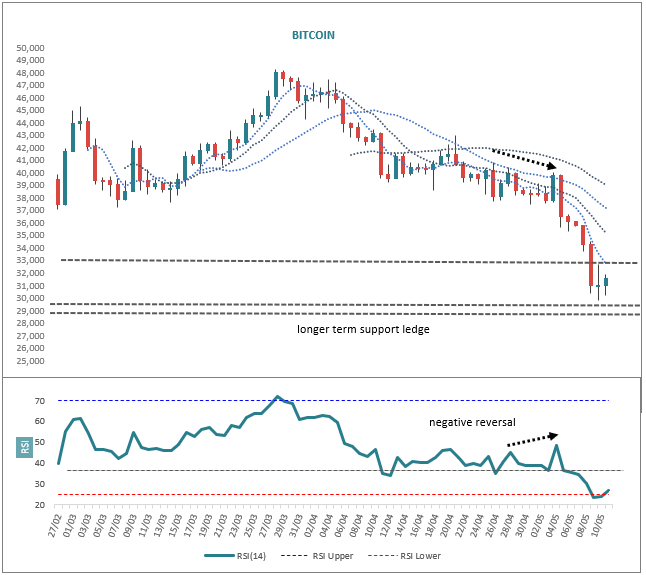 Sure, Bitcoin is up today but I'm not feeling it – it's a minor sold over reaction at best, not only in crypto but also in broad equity risk as the US 10-year yields pull back.
Downside force still looks to prevail and price is very likely to push on to test the big cluster of potential support between US$28,800 and US$30,400. This level marks a ledge that can be traced right back to January 2021.
To reinforce the idea that the price flow is still down, the chart shows that moving averages from 5 to 40 days are neatly stacked and all pointing down. My feeling is that downside force is still acting across all of these timeframes. Additionally, we have very recently posted an RSI negative reversal. This pattern was covered in the last RSI Teaching Notes and points to further downside.
The takeaway is that we are likely looking at a deadcat bounce at the moment and need to do a good review of global macro and crypto once we hit that next lower level.