Bitcoin and other cryptocurrencies tumbled on Thursday, with the world's largest cryptocurrency falling below US$36,000, dropping the most since January as the reality of the Federal Reserve rate hike began to sink in for investors.
The slide coincided with the broader tech stock sell-off. The S&P 500 was down more than 3.5% while the NASDAQ 100 fell more than 5% in what was its worst day since September 2021.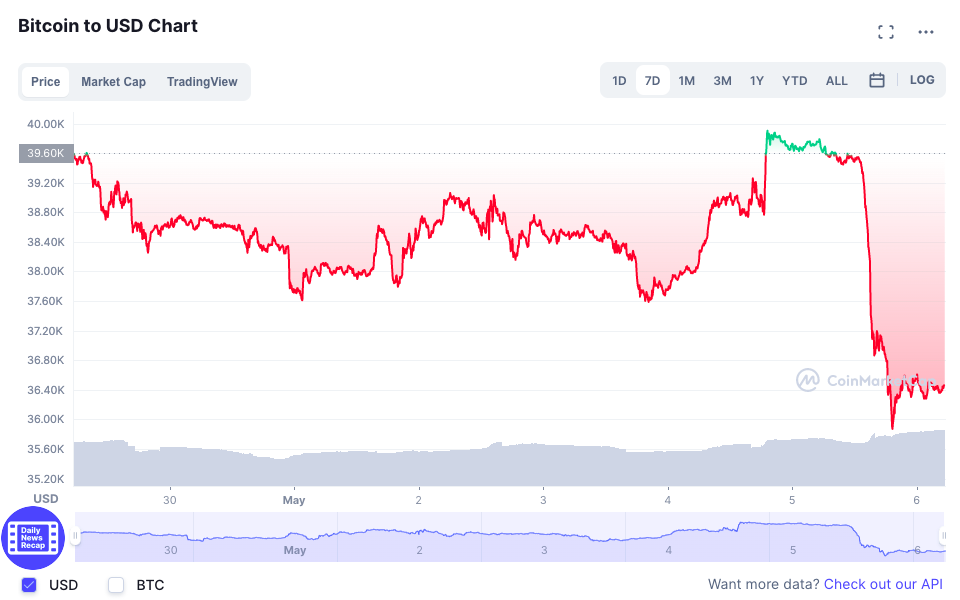 At the time of writing, Bitcoin (BTC) is trading at US36,395.47 (-8.28%) while Ethereum (ETH) is trading at US$2,742.13 (-6.65%). Major altcoins such as the SoLunAvax trio also extended their losses, with Solana and Avax down by 12.31% and 15.03% respectively.
Crypto awareness in Singapore remains high
According to a recent survey by Independent Reserve, overall crypto awareness remained high in 2022 despite a slight decrease, with 90% of Singaporeans having heard of at least one cryptocurrency (compared to 93% in 2021), and 87% having heard of Bitcoin (compared to 90% in 2021).
Bitcoin remained the most popular cryptocurrency in Singapore, with 78% of investors holding it. 50% of investors hold Ethereum while rather surprisingly, the third most popular cryptocurrency is Dogecoin, held by 25% of investors.
However, potential investors remain cautious over the price volatility of crypto, with 20% of respondents saying that they had planned to buy crypto but did not do so because of the economic uncertainty caused by the pandemic.
Singapore's first NFT festival
MetaJam Asia 2022 – Singapore's first digital art and experiential festival, jointly organised by INVADE, Kult, and Chain Debrief – is now open to the public from this weekend.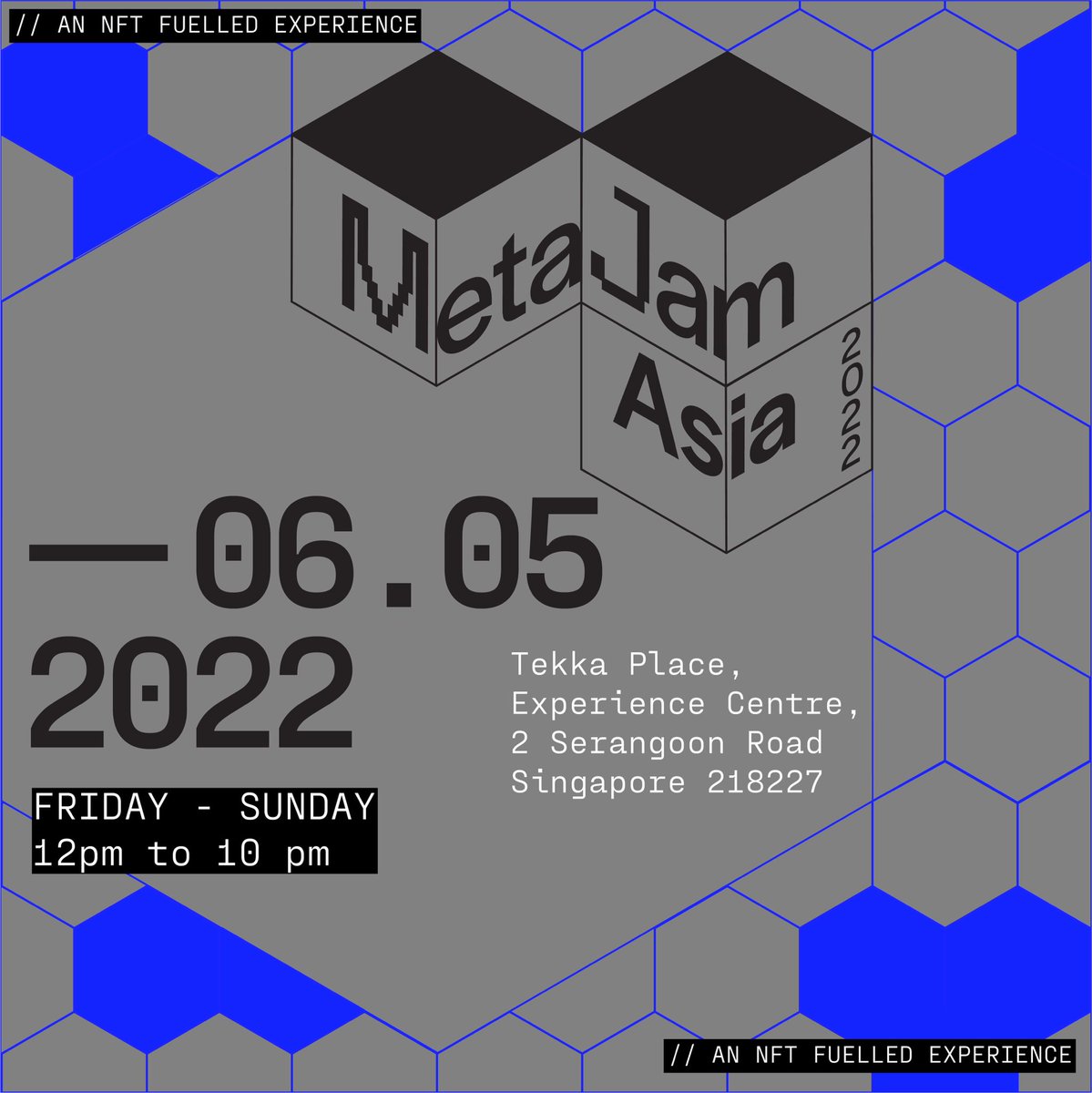 Confirmed projects that will be showcased include Karafuru x Hypebeast x Atmos, Blvck Paris, Enlightened Rats by Chain Debrief, The Other Side, Gorilla ĠLVT, Heartbreak Bear, Broskees and Tay Kexin.
MetaJam Asia 2022 will also organise a Singapore NFT Week in June 2022 where participants will be able to explore NFTs launched by local companies and artists.
Whiskey & NFTs at Chye Seng Huat
Chivas Regal's NFT-themed event "I Rise We Rise" opens this weekend, featuring panel talks by BIOS, NFT Asia and more, and art exhibitions by local NFT artists, including Assthrowknot, Jonathan Liu, and Kristal Melson.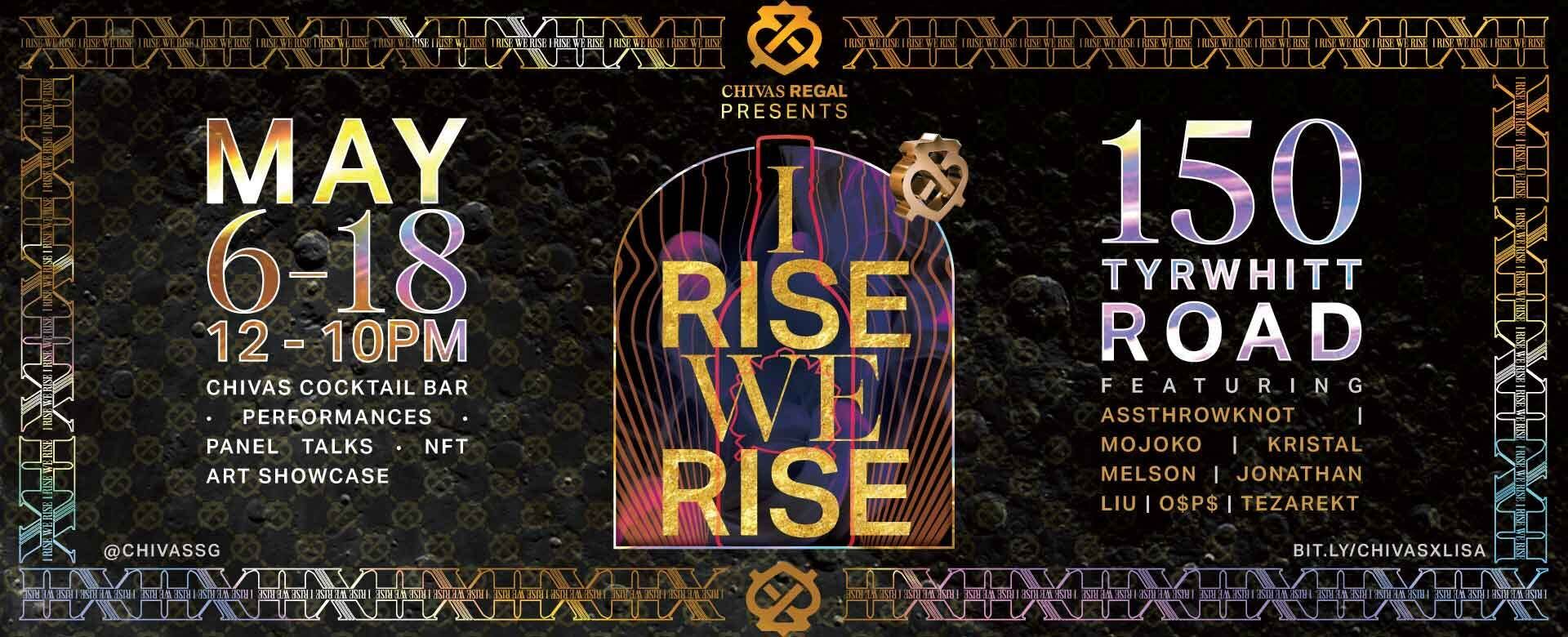 The two-week pop-up experience will be held at Chye Seng Huat Hardware coffee bar from 6 to 18 May 2022.
Trading Volume
The global crypto market cap is US$1.68 trillion, a 7.13% decrease over the last day.
The total crypto market volume over the last 24 hours is US$114.91 billion, which makes a 14.47% increase. The total volume in DeFi is currently US$11.57 billion, 10.07% of the total crypto market 24-hour volume. The volume of all stable coins is now US$100.06 billion, which is 87.08% of the total crypto market 24-hour volume.
Fear & Greed Index
The Crypto Fear and Greed Index uses 5-6 measurements to assess the current sentiment of the market and then rates that level of emotion on a scale of 1-100 – 1 is extreme fear and 100 is extreme greed.
The current score of 22 (Extreme Fear) is a marked decrease from Monday's score of 28 (Fear).