Bitcoin and other cryptocurrencies tumbled over the weekend, ahead of the expected US Federal Reserve interest rate hikes this week.
At the time of writing, Bitcoin (BTC) is trading at US$38,491.16 (+1.17%) while Ethereum (ETH) is trading at US$2,832.61 (+2.01%). The world's largest cryptocurrency briefly slipped below US$38,000 on Monday morning before paring losses.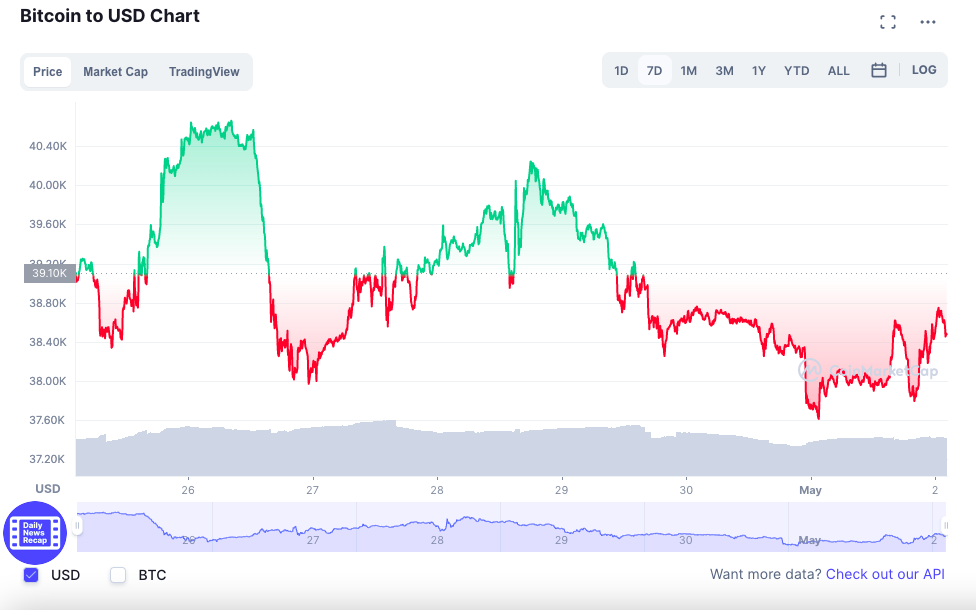 However, major altcoins such as the SoLunAvax trio have been trading in green over the past 24 hours, with a possible reason being that the Ethereum network was disrupted by the highly anticipated virtual land sale by Bored Ape Yacht Club (BAYC) NFT creators Yuga Labs.
In what was the largest NFT mint in history, holders of ApeCoin rushed to purchase the virtual land deeds (known as Otherdeeds) for 55,000 parcels of virtual land in Otherside, Yuga Lab's BAYC-themed metaverse game. While the sale raised nearly US$320 million, the sudden surge in activity on Ethereum resulted in network congestion and sky-high gas fees.
According to data from Etherscan, transaction costs to mint Otherdeed NFTs after the launch reached US$123 million, with each Otherdeed requiring about 2 ETH (approximately US$6,000 at press time) to mint – more than the price of the deed itself.
Yuga Labs has since issued a public apology, and has also hinted at the possibility of the ApeCoin DAO building its own blockchain to accomodate the high volume of transactions.
Trading Volume
The global crypto market cap is US$1.74 trillion, a 1.88% increase over the last day.
The total crypto market volume over the last 24 hours is US$80.53 billion, which makes a 5.62% decrease. The total volume in DeFi is currently US$8.97 billion, 11.14% of the total crypto market 24-hour volume. The volume of all stable coins is now US$68.28 billion, which is 84.79% of the total crypto market 24-hour volume.
Fear & Greed Index
The Crypto Fear and Greed Index uses 5-6 measurements to assess the current sentiment of the market and then rates that level of emotion on a scale of 1-100 – 1 is extreme fear and 100 is extreme greed.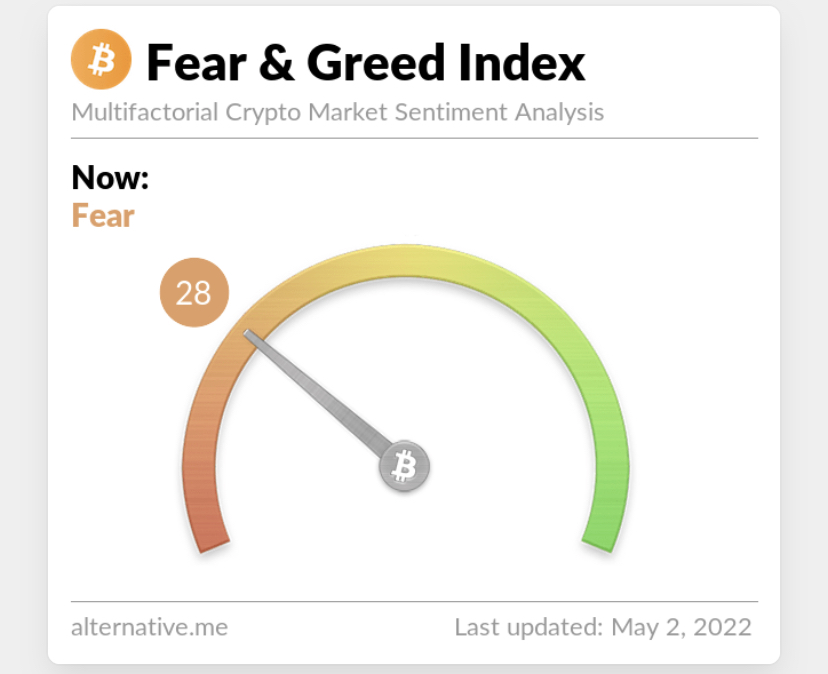 The current score of 28 (Fear) is a slight improvement from last Friday's score of 23 (Extreme Fear). More volatility should be expected as risk appetites remain sapped.