Table of Contents
Bitcoin and other cryptocurrencies declined over the weekend, dipping below the key support level of US$40,000 as investors continue to assess tightening monetary policies and the economic fallout from the Russia-Ukraine war.
At the time of writing, Bitcoin (BTC) is trading at US$39,141,94 (-1.52%) while Ethereum (ETH) is trading at US$2,869.74 (-2.93%). Altcoins such as the SoLunAvax trio have also been trading in red over the past 24 hours.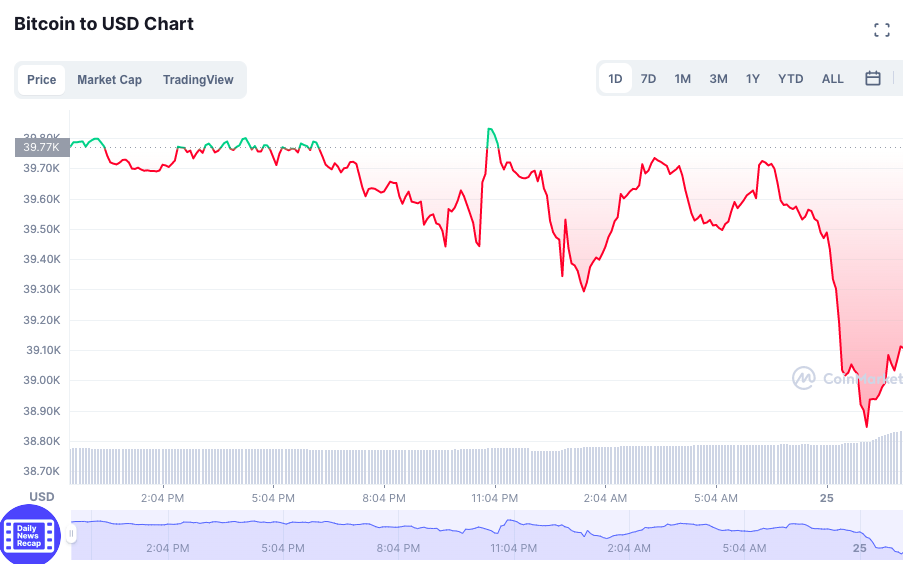 Akutar NFTs perform self rug-pull
A smart contract flaw in the highly anticipated NFT collection "Akutars" has resulted in 11,000 ETH (approximately US$34 million) being locked up in a smart contract, and is now inaccessible to its creators or buyers.
Akutars is a 3D avatar project and the latest release based on Aku, an original character created by former Major League baseball player Micah Johnson. It's believed to be first NFT artwork to travel to space, after it was beamed to the server on the ISS (International Space Station).
A Twitter user named Hasan warned of an issue with the smart contract during the project's launch but was told by Aku's developers that he was "wrong". Hasan subsequently assured participants that there were "fails safes in place" that would prevent the issue.
However, according to Twitter user 0xInuarashi, an individual named USER221 took advantage of the poor coding and managed to halt withdrawals and refunds from the smart contract.
After the exploit, the Twitter account for AkuDreams, @Aku::Akutars, said: "We are locked down and consulting with some of the best on next steps. We will mint your NFTs, and reveal them as soon as humanly possible. We will also be working to issue funds for those pass holders who bid with the intention of securing a price .5 ETH below the final price."
Bored Ape Yacht Club Turns 1
Bored Ape Yacht Club (BAYC) NFTs celebrated its first birthday on Sunday by teasing its upcoming "Otherside" metaverse.
"One year ago today, the Bored Ape Yacht Club mint began," BAYC tweeted on Sunday. "What an insane year. Here's to many more to come. Happy Birthday, apes!"
ApeCoin is currently trading at US$16.89 (+4.93%)
Trading Volume
The global crypto market cap is US$1.81 trillion, a 2.02% decrease over the last day.
The total crypto market volume over the last 24 hours is US$69.06 billion, which makes a 27.18% increase. The total volume in DeFi is currently US$7.77 billion, 11.25% of the total crypto market 24-hour volume. The volume of all stable coins is now US$52.15 billion, which is 75.51% of the total crypto market 24-hour volume.
Fear & Greed Index
The Crypto Fear and Greed Index uses 5-6 measurements to assess the current sentiment of the market and then rates that level of emotion on a scale of 1-100 – 1 is extreme fear and 100 is extreme greed.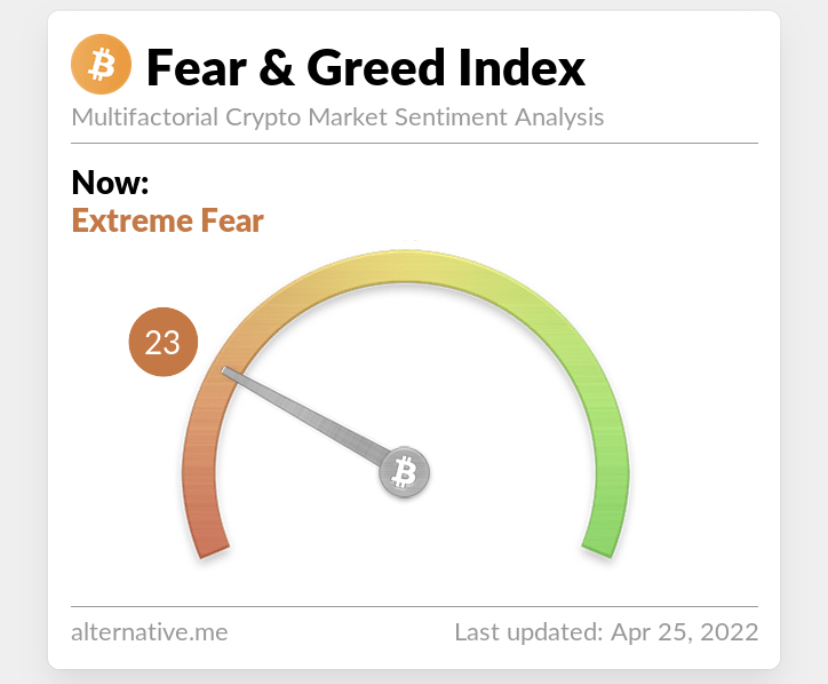 The current score of 23 (Extreme Fear) remains largely unchanged from last Friday's score of 26 (Fear). More volatility should be expected as risk appetites remain sapped.