Table of Contents
"Culture is global; culture resonates with everyone. And unfortunately, or fortunately, I think NFTs and culture have combined in a really powerful blend", MetaSikh's Karun Arya told Blockhead, in a conversation about how NFTs can be a tool to foster community building and cultural appreciation.
"It's allowing people to really look at that intersection of finance, community, culture, art and creativity in a completely new prism", said the project's co-founder, who, along with fellow co-founders Amar Bedi and the pseudonymous "D_Jeetal", created MetaSikhs to provide representation for the Sikh community in the metaverse.
MetaSikhs is a collection of 2,112 NFT avatars made up of over 200 unique and hand-drawn attributes that aims to depict the Sikh community. The project has plans to build a Sikh temple – known as a Gurudwara – in Decentraland to facilitate conversation in the metaverse about Sikh values.
The Project Founders
Hailing from the tech and startup scenes, both Arya and Bedi are no strangers to emerging technologies.
As the co-founder and CEO of AVA – a marketplace connecting businesses to freelancers, Bedi believes that his experience as an entrepreneur has led him to dabble in new ideas such as NFTs.
"I was in touch with Karun about the NFT space, we did a few investments together and they went really well",  he said.
For Arya, who is the current VP of group corporate affairs at Oriente, a Hong Kong based fintech startup providing digital financial products and services to under provided markets in Southeast Asia, the Web3 revolution has been nothing short of a "wild west".
"I've been in crypto for about five, six years. I also got in relatively early with the NFT space, and was really able to see that momentum building in the first six to nine months", he said.
Citing the immense amount of ideas and activities going on in the space, he added that both him and Bedi wanted to do something "meaningful and different" instead.
Building Community
Community building is nothing new in the crypto and NFT space. However, Bedi believes that existing communities should also have a presence in the metaverse.
"Being Sikh, the idea that clicked in my head is that there are no projects about the Sikh community in the NFT space", he said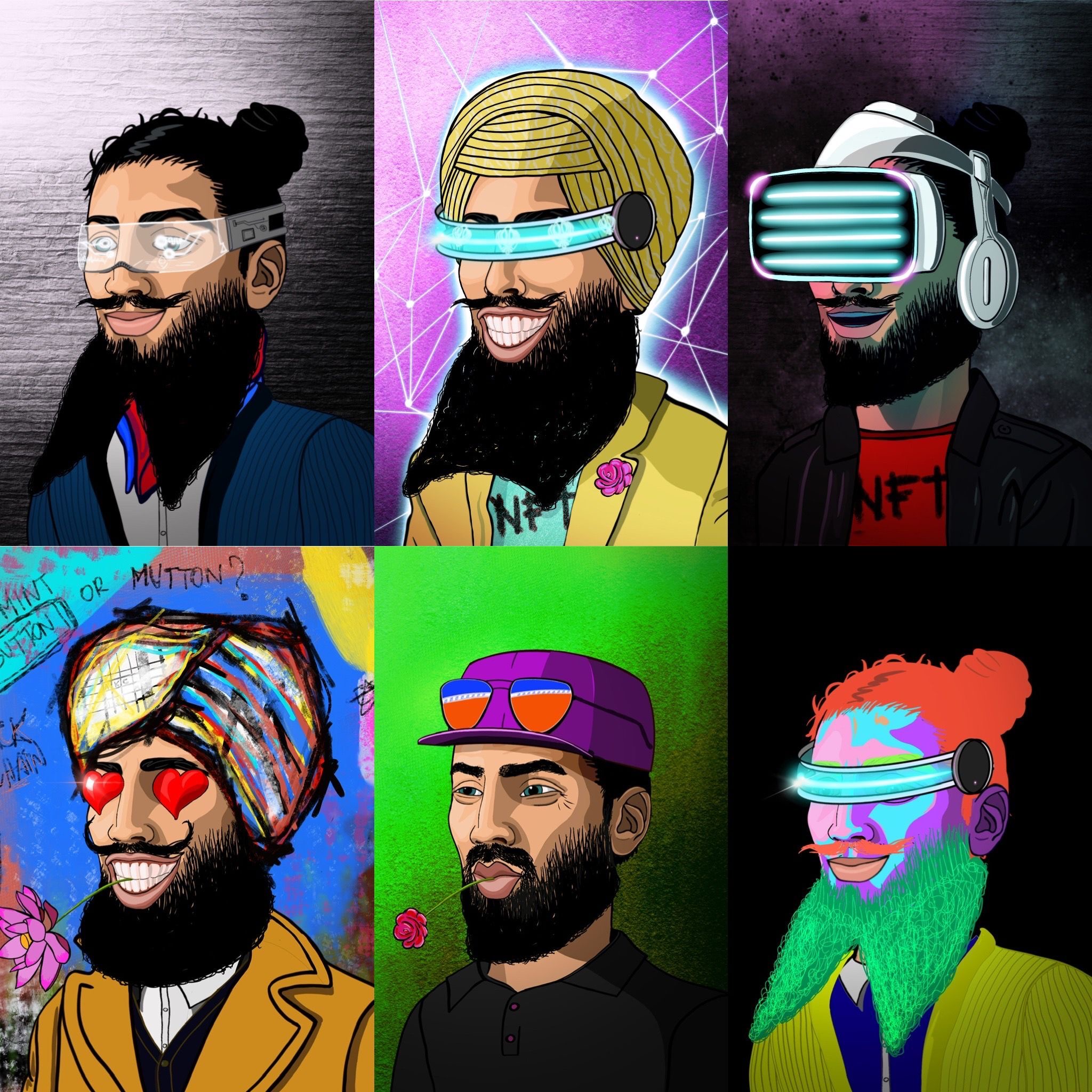 "People are connecting on the basis of things that hold similar values to the other person. And I think that's where the whole concept of MetaSikhs actually came about."
For Bedi, community is based around a shared ethos, with expression being its key purpose. NFTs, he says, are "an enabler to create a common community", especially during the pandemic where people have been going online to connect with others that share similar values and thought processes.
"That's one of the inspiring factors for us to build this community, bringing the ethos of what Sikhism was founded on into this community and enabling other people with similar mindsets to come on board, express their feelings, and bring this forward in the metaverse."
MetaSikhs is planning to expand its community outreach to maligned communities around the world as well as emerging NFT artists. According to its website, 10% of all primary sales will be donated to United Sikhs – a UN-affiliated charity, while 5% will go towards the CryptoSikhs Art Fund through which MetaSikhs will reinvest into supporting emerging artists in the NFT community.
A companion project featuring Sikh women, which Bedi says is for "equal representation", will also be launched soon.
Cultural revolution
According to Arya, the NFT space exploded in popularity due to online conversations on social media platforms like Twitter, where creators have been able to engage a larger audience through constant dialogue.
"For creators, it's expanding that community, where previously if I'm an artist or a photographer, it's really hard to be able to sell and get people interested in what I'm trying to do. Social media platforms like Instagram and Twitter have helped drive that interest forward", he explained
Arya also noted that NFTs have allowed creators to easily monetise their works, while at the same time allowing community members who share similar interests to interact with one another and be actively involved in the future and direction of the community.
While MetaSikhs is meant to be a representation of the ethos of Sikhism, Arya said that it also draws inspiration from "global cultures".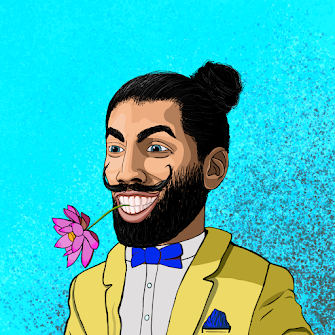 MetaSikhs features an assortment of Sikh avatars in various appearances, with some sporting multi-coloured turbans and eye-catching facial accessories. Others, like the above, do not feature any headgear.
According to Bedi, religion started from spiritual values, but those values have since diminished into cultural identities that people hold.
"You can look at a Sikh person and say that this person is Sikh because he wears a turban and has a beard, but there's a million other things that make a person Sikh", he said.
Ultimately, Arya admits that art is subjective, and projects like MetaSikhs will always have its critics. Citing the example of the Dotcom bubble, Arya concedes that the NFT industry is still in its early days, with possible regulation on the horizon.
However, he also believes that NFTs have a cultural element that will be difficult to suppress: "The global audience who understand NFTs and crypto is still relatively small, but it's still becoming mainstream because there's culture involved. You can't stop this cultural juggernaut, which I think is now a fundamental part of what NFTs are all about now."