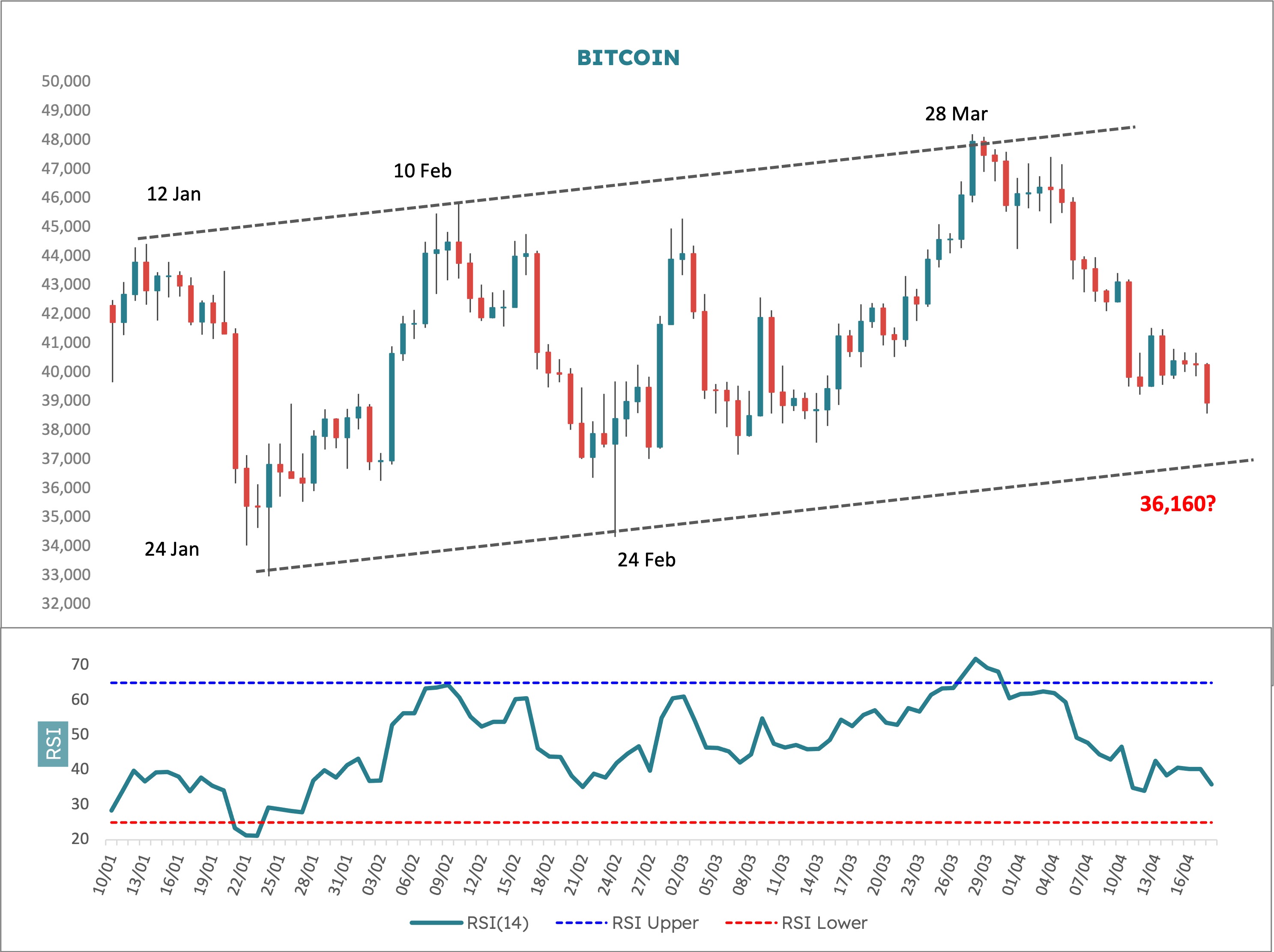 While trading sideways over the weekend, Bitcoin is expected to fall to US$37,000 in the next week or so.
The lower end of the current decline looks to be around US$36,000, after which price should resume an uptrend.
Drawing a straight line from the 24 January crash low of US$32,970 through the 24 February spike low of US$34,337, projects the price of Bitcoin to hit around US$37,000 in the next week or so.
I believe this projected trend support level has authority for a few related reasons. The first is that a parallel trend resistance line can be plotted more less exactly through the the three price tops since January (shown on the chart), which means that price has been in a clear channel and is now approaching the bottom of the range.
The second is that the the price drops across the channel from 12 to 24 January, and then from 10 to 24 February, were almost exactly 25%. Using this same value for the current decline from 28 March projects down to US$36,160, which is just over 8.25% lower. This seems like a reasonable lower end to the current decline, after which a resumption back up across the channel would be the preferred view.